What is Rakugo Yose? Basic knowledge and manners beginners should know
In recent years, rakugo has become a boom among young people due to popular manga and TV dramas.CDsand video clips are fine, but there is a special charm in attending a live performance at a rakugo theater, where you can enjoy the storytelling of a rakugo performer or comic storyteller. However, for beginners of Rakugo, Yose is an unknown world. There are probably many points of concern, such as how to buy tickets and etiquette. In this issue, we will introduce basic knowledge about Yose, etiquette and how to enjoy Rakugo for beginners.
What is a rakugo performance?
If you are interested in Rakugo and want to "hear it live! then you should definitely go to a rakugo performance. First, let's start with an overview of a rakugo performance.
A Yose is a popular entertainment hall where classical performing arts such as Rakugo, Manzai, and Kodan are performed. Yose" is an abbreviation for "Yoseba" or "Yose-seat," which means to gather people together. The word "rakugo" refers to performances by professional comic storytellers, and "yose" refers to a place where rakugo and other forms of entertainment are performed. In most cases, the performance period of a Yose is divided into 10 days each month, with a different program for each day.
Yose is often confused with "hall rakugo," which is performed at cultural halls and other venues, but Yose is different from these. Hall Rakugo is a Rakugo performance held in a place where concerts and plays are also held. They are mainly solo Rakugo performances by one Rakugo performer, or Ichimonkai, in which a master and his or her family perform Rakugo together. The main difference between a rakugo performance and a yose is that rakugo performances are held in a local community, and you can enjoy the stories of a single rakugo performer to the fullest. If you have a favorite rakugo performer, we also recommend hall rakugo performances where you can enjoy his/her art and personality.
At a Yose, on the other hand, many Rakugo storytellers and comedians perform in turn, and you can enjoy a wide variety of programs such as storytelling, manzai, magic tricks, acrobatics, paper cutting, and so on. The program starts with rakugo by the front performer, followed by comic monologues, magic tricks, and rakugo by the second performer, and ends with a rakugo performance by the main performer. If you have never been to a Yose, please come and experience the unique atmosphere of an entertainment hall.
Basic Knowledge of Yose for Rakugo Beginners
Many people may have the image that rakugo performances at a Yose are intimidating and difficult to enter. Here, we introduce the basics for beginners of Rakugo, such as ticket prices and how to purchase tickets.
Yose Fees
The admission fee to a Yose is called "kidosen. The fee ranges from 2,000 to 3,000 yen per person. The price may differ between the daytime and nighttime (after 6:00 p.m.) sections, so be sure to check in advance. Generally, the evening session is less expensive.
How to purchase tickets
You do not need to make a reservation in advance to purchase tickets for Yose. Generally, you purchase tickets on the day of your visit at the reception desk. In most cases, there is no reserved seating, so you can sit in the seat of your choice in the order of entry.
Opening Hours of Yose
Yose are generally open year-round. Some Yose are separated by hours, such as 12:00 to 16:00 for the daytime performance and 17:00 to 21:00 for the evening performance. Some Yose or performances are not divided into day and night sessions, so it is advisable to check the exact schedule on the website of the entertainment hall.
Frequently asked questions about rakugo performances
In order to enjoy rakugo at a Yose, there are a few manners and rules to keep in mind. This section explains some of the questions you may have when you decide to go to a rakugo performance.
Are there any manners at a Yose?
Basically, there are no hard and fast rules at a Yose, and you can enjoy Rakugo freely. There is no rule that says you have to wear Japanese-style attire, so feel free to drop by in your favorite attire. However, you are not allowed to say or do anything that may bother other guests or performers. For example, "keep your cell phone on manner mode," "do not speak loudly," etc. Please observe the minimum common sense and manners expected in public places.
Can I enter or leave the auditorium in the middle of the show?
Basically, you are free to enter and leave the auditorium at a Yose. However, when entering or exiting, it is good manners to move to the end of the stage (between acts). Also, please note that in many cases, once you leave the Yose, you cannot re-enter.
Can I eat or drink?
Basically, you can enjoy eating and drinking at a Yose while watching a performance. Many stores sell boxed lunches, and in some cases, drinking is allowed. However, be careful not to drink anything with a strong smell or anything else that might disturb the people around you, and be careful not to drink too much alcohol.
Enjoy Rakugo at a Yose that even beginners can easily drop by!
For beginners of rakugo, we have introduced basic knowledge about Yose and answers to frequently asked questions. In addition to the four regular Yose theaters in Tokyo, there are also Yose-style Yose performances hosted by a particular rakugo performer's family. Reservations are not required, and basically there are no regular closing days, so you can drop in whenever you feel like it. If you are interested in Rakugo, please visit a Yose and enjoy Rakugo while savoring the atmosphere of the venue.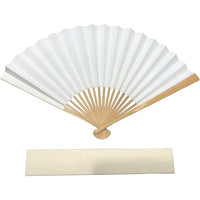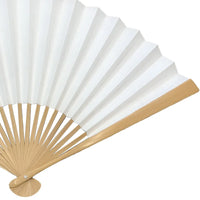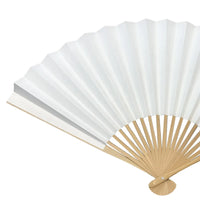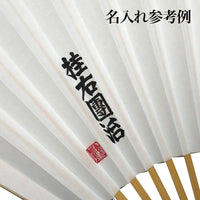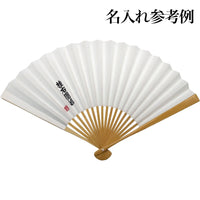 Regular

$26.00
Sale

$26.00

Regular

$26.00
Unit Price

per