Ibasen accepts orders for original fans and uchiwa fans. We can meet a wide range of needs for events and sales promotions. We can meet with you in person even if you are far away. Please feel free to contact us.
Two ways of original production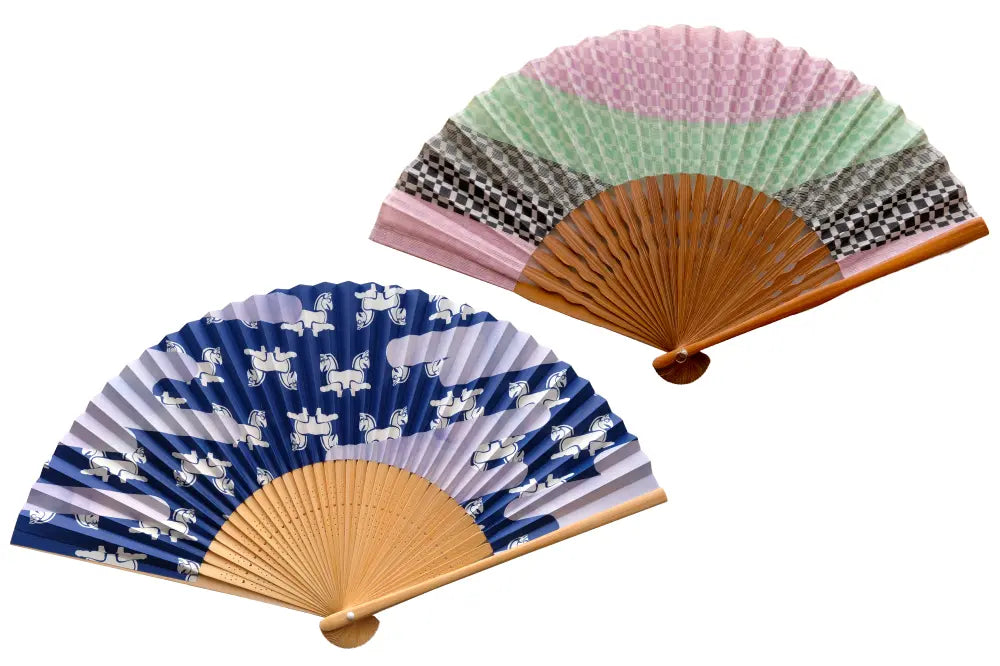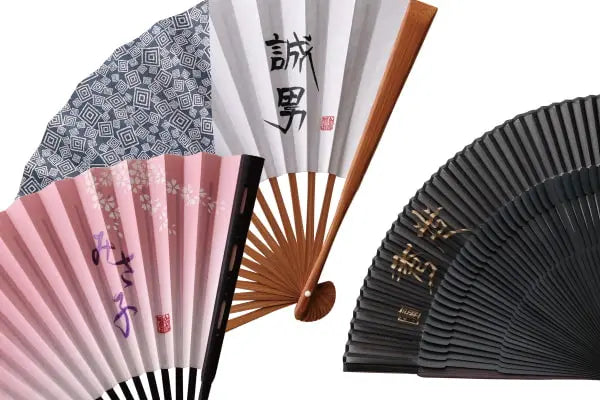 Full-order creation
In custom-made fan production, it is important to choose the right material depending on the purpose of use. Choose the best material for novelty goods, gifts, dancing, and other uses. There are two types of fan materials: paper fans and cloth fans.
Paper fans come in two types: single-sided and double-sided printing. (In both cases, the paper is applied on both sides, double-sided, which hides the bone.)
Cloth fans are one-sided, with the paper stretched over only one side and the bone visible.
Also, you can enjoy variations by putting your logo on the fan surface or the fan bone.
Full-order paper folding fans
The price varies depending on the size of the fan, but a normal fan (7.5" 35 ken, Kyoto tailoring)
In the case of making 50 fans: 1 fan/¥2,500~.
(We will supply a template for the fan.
(2) You will put the design (ai data) on (1) and make a draft of the fan mask.
If you are not able to create the data, we will create the design on colored paper or manuscript.
(Digital plate making fee: ¥8,000~)
If you wish to have the name on the main bone, please send us the logo mark as well.
We will send you a proof (image sample).
(4) Delivery will take approximately 40 days after proofreading is completed.
(5) We will consult with you about the box, gift wrapping paper, and packaging.
Full order of cloth folding fan
We accept orders from 10 pieces in small lots. Please supply the fabric.
Each fan is 25 x 50 cm in length. The tailoring fee is ¥3,500 or more, depending on the number of pieces.
Boxes, gift wrapping paper, and packaging are available upon request.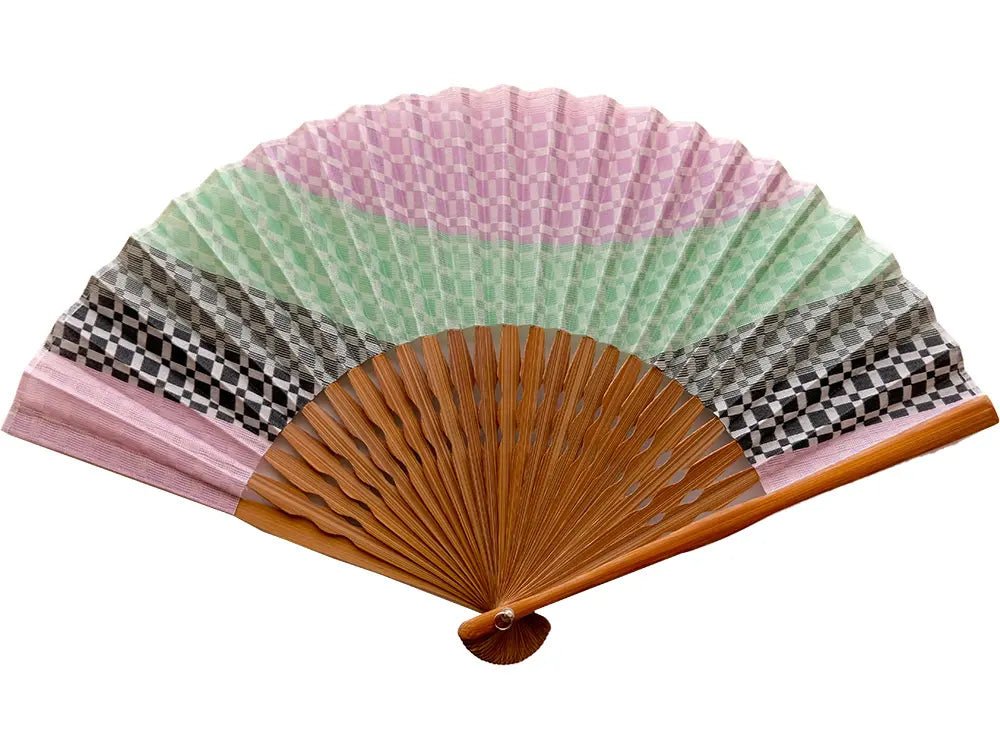 Example of cloth folding fan
The beauty of brocade, the textile art of Mitsumine Tatsumura.

This fan is made of fabric created by Mitsumine Nishikiori Studio, which produces traditional textiles.
Other customization elements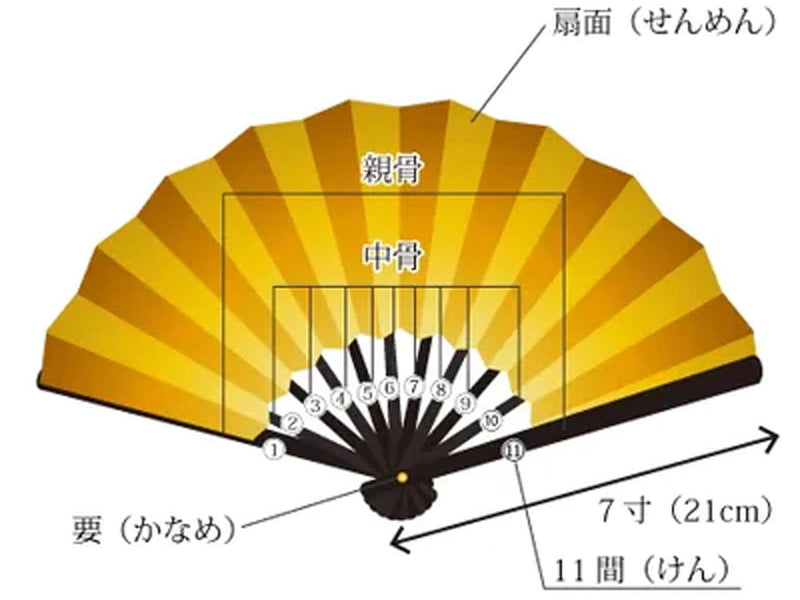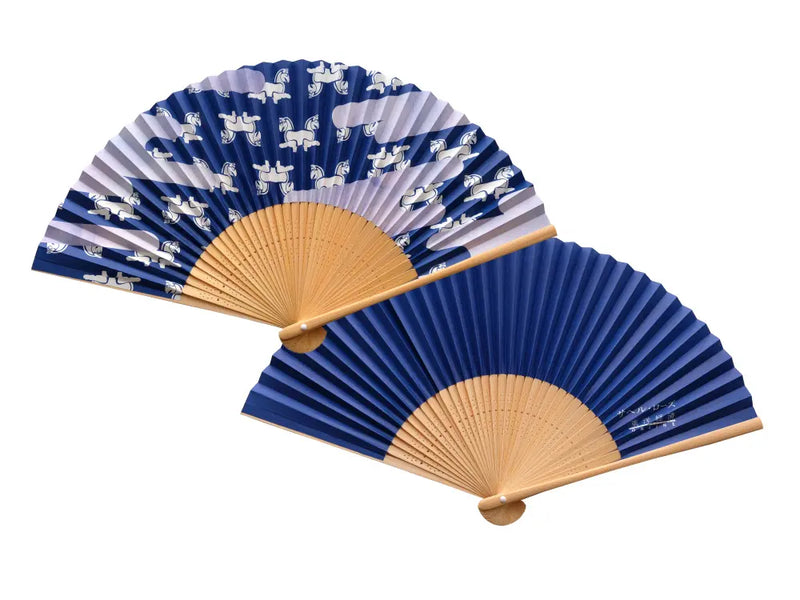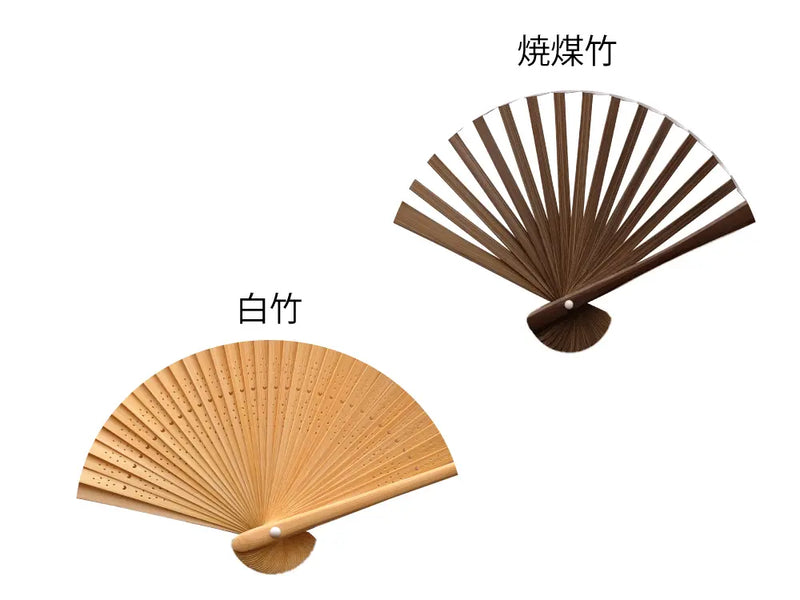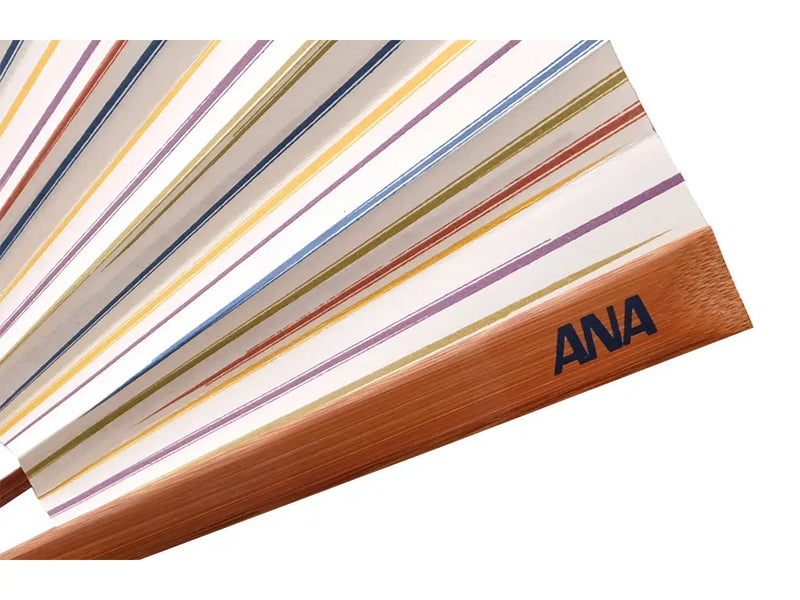 Characteristics of Ijasen's fans
Ibasen is dedicated to the inheritance of traditional Japanese culture, especially Edo culture, and incorporates Edo designs and colors into the design of its products. We use carefully selected domestic bamboo, Japanese paper, and fibers, and these are handmade by skilled craftsmen.

With the credibility of a long-established company with a 430-year history, Ibasen is always conscious of transmitting Edo culture and believes that it is an important role of a long-established company to protect and pass on traditions.
Production Achievements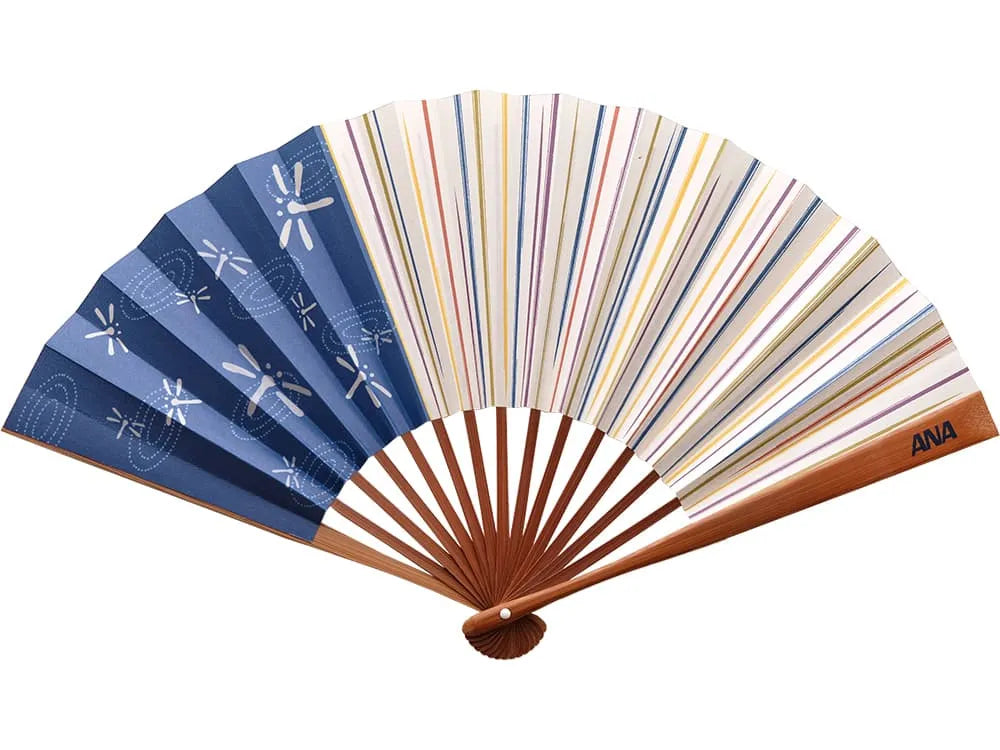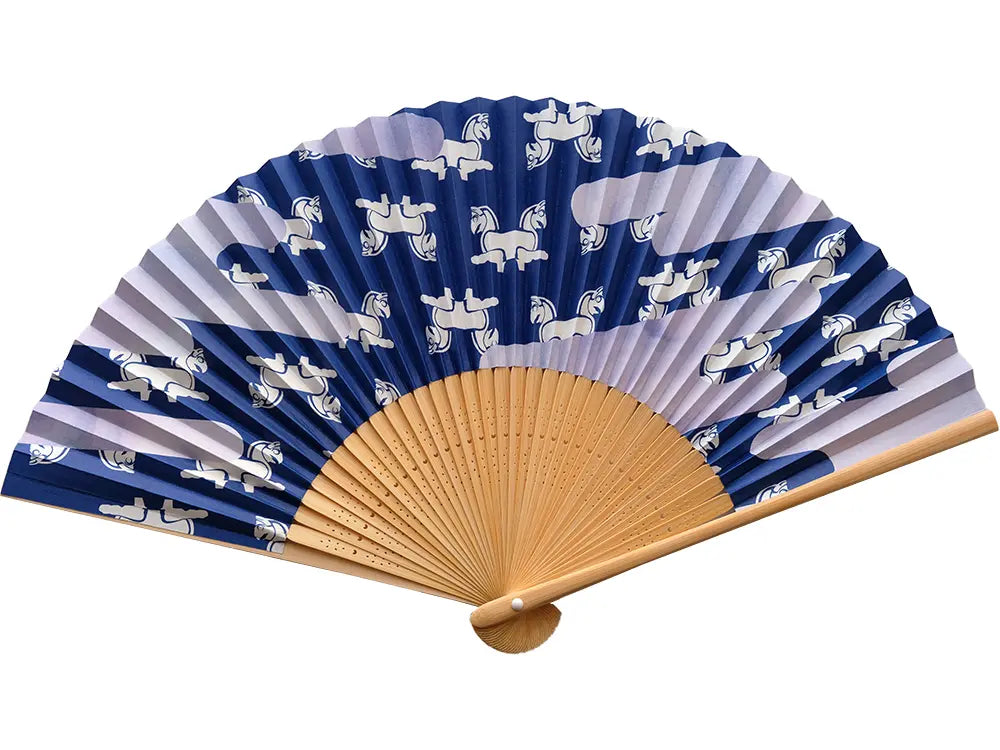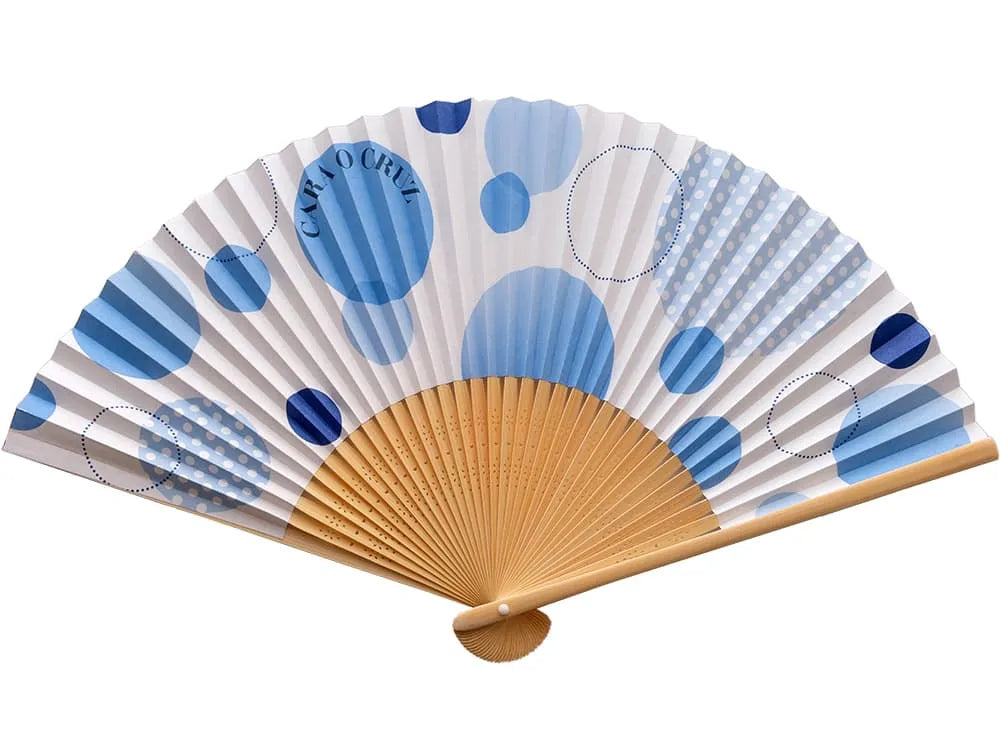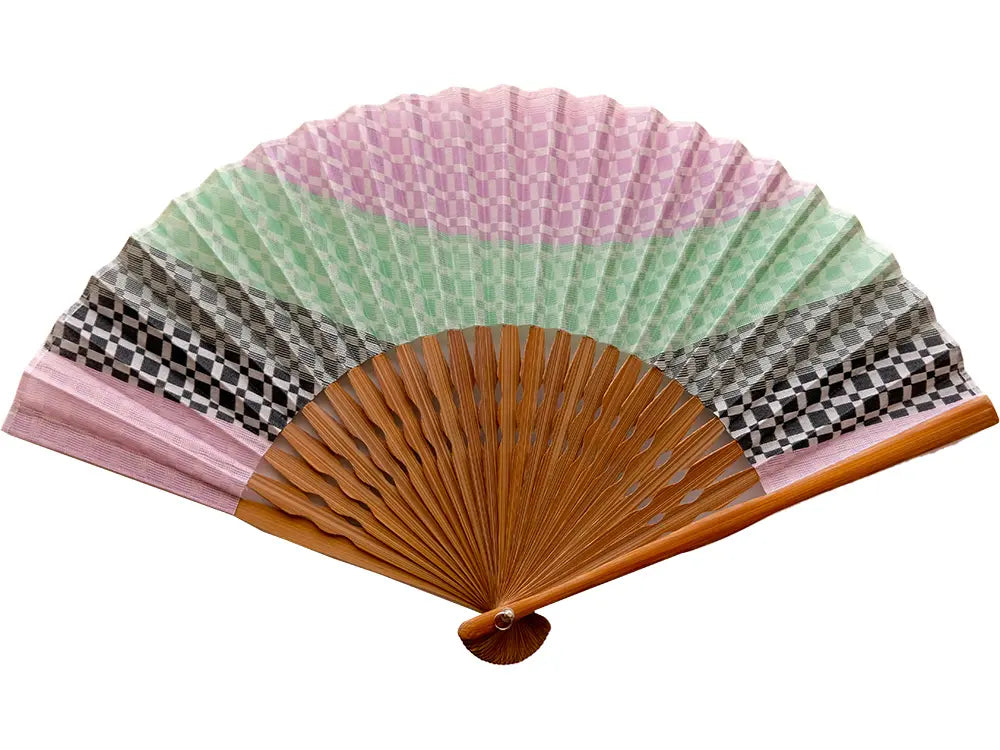 Gift Specifications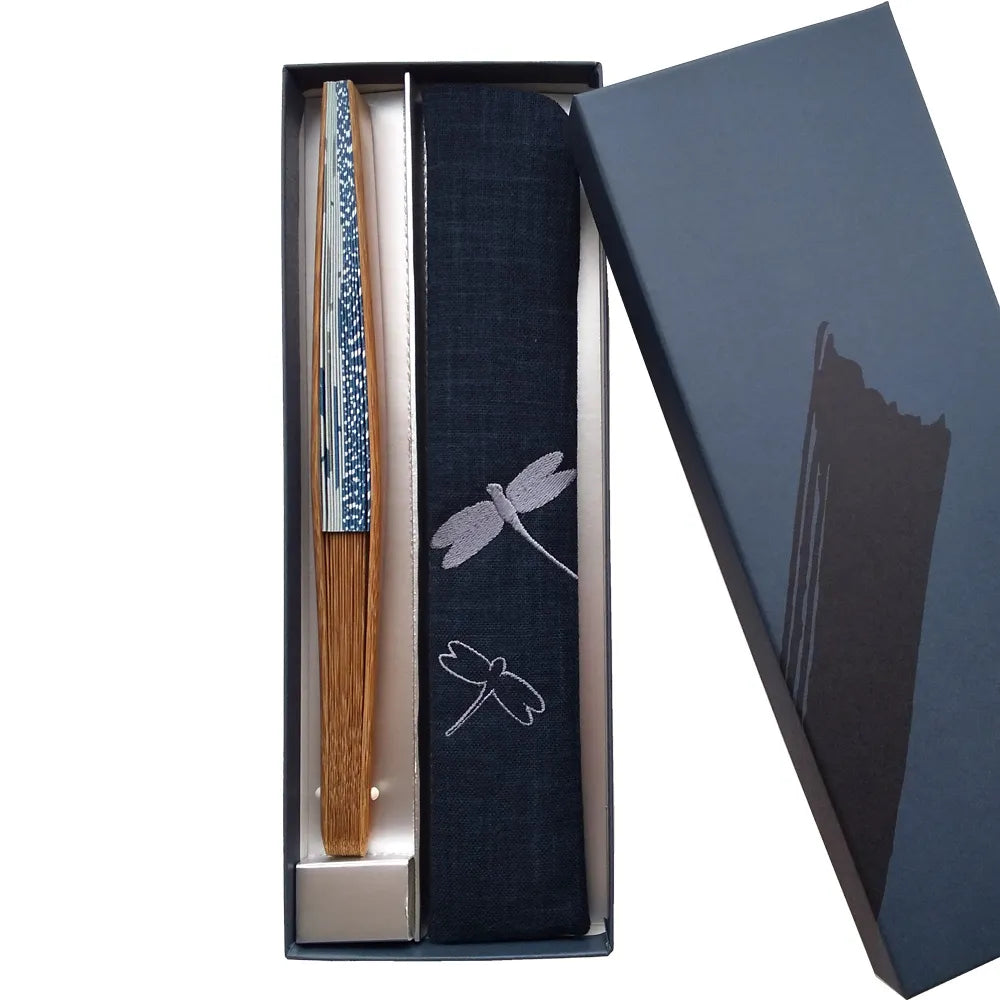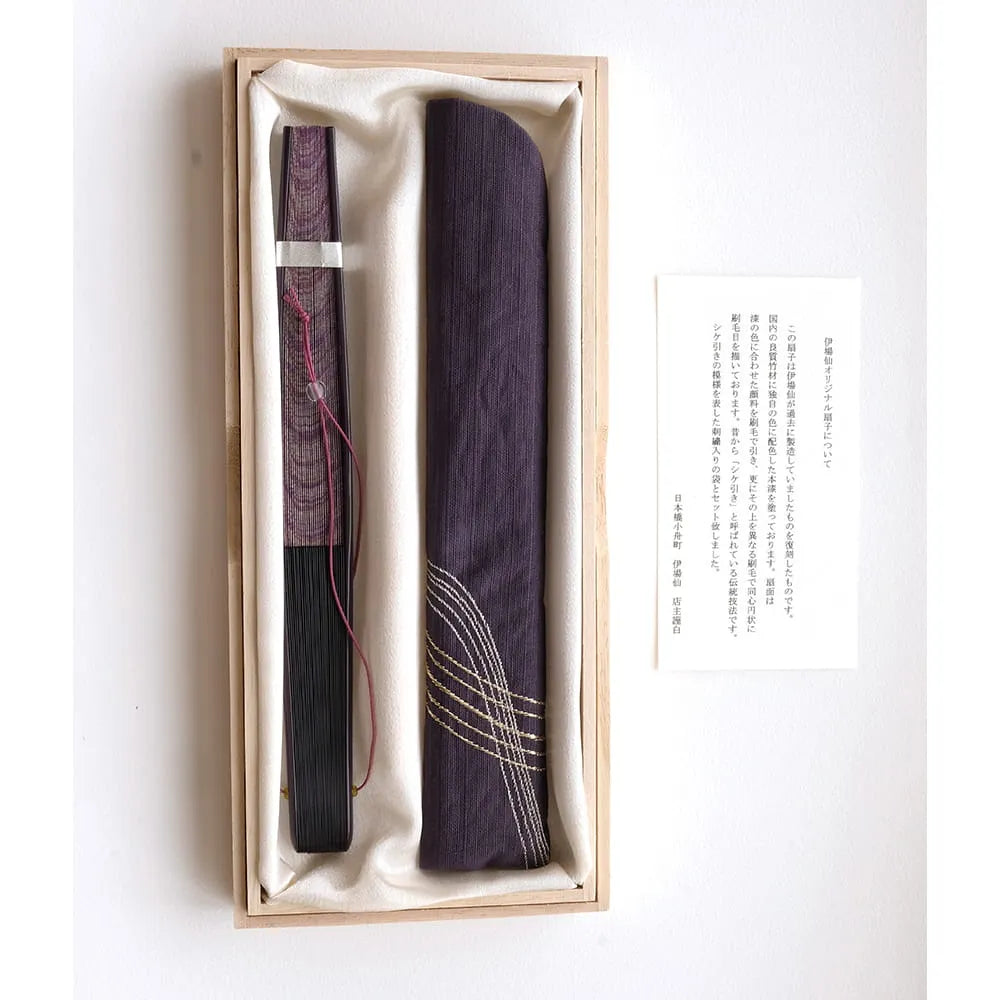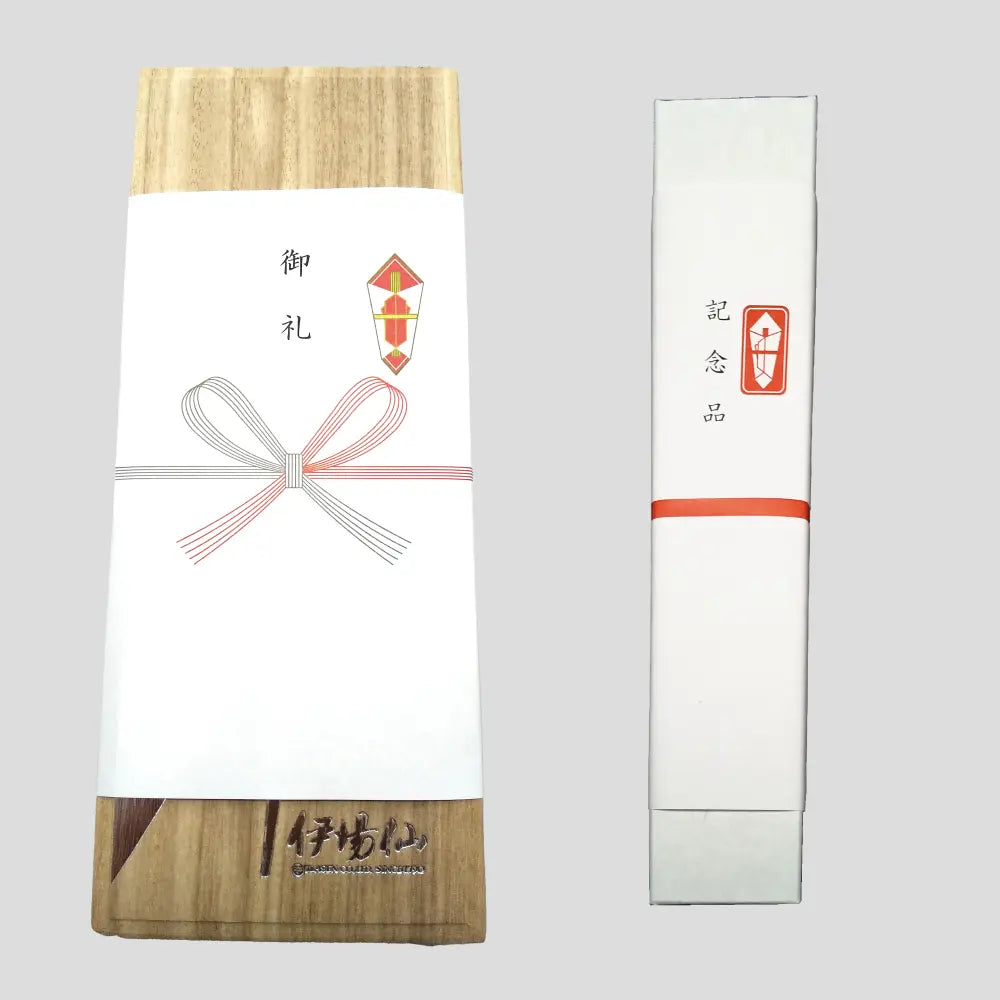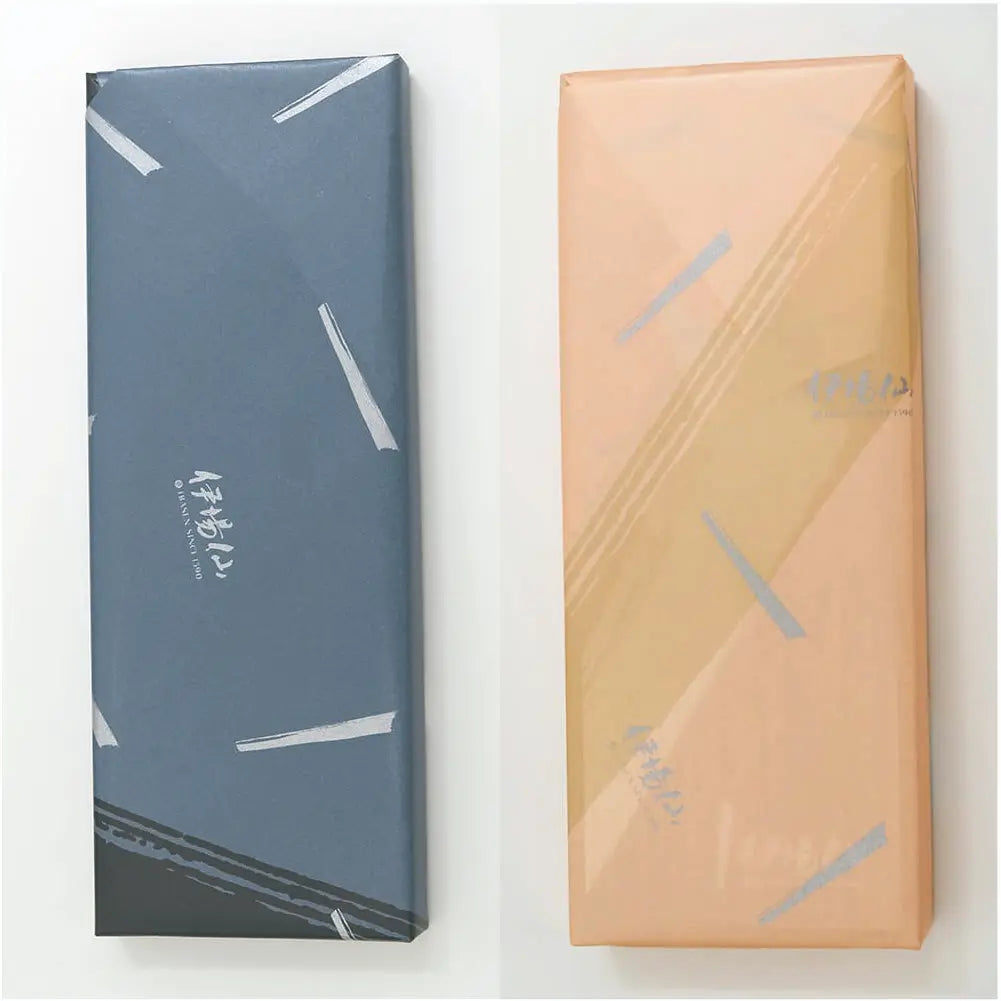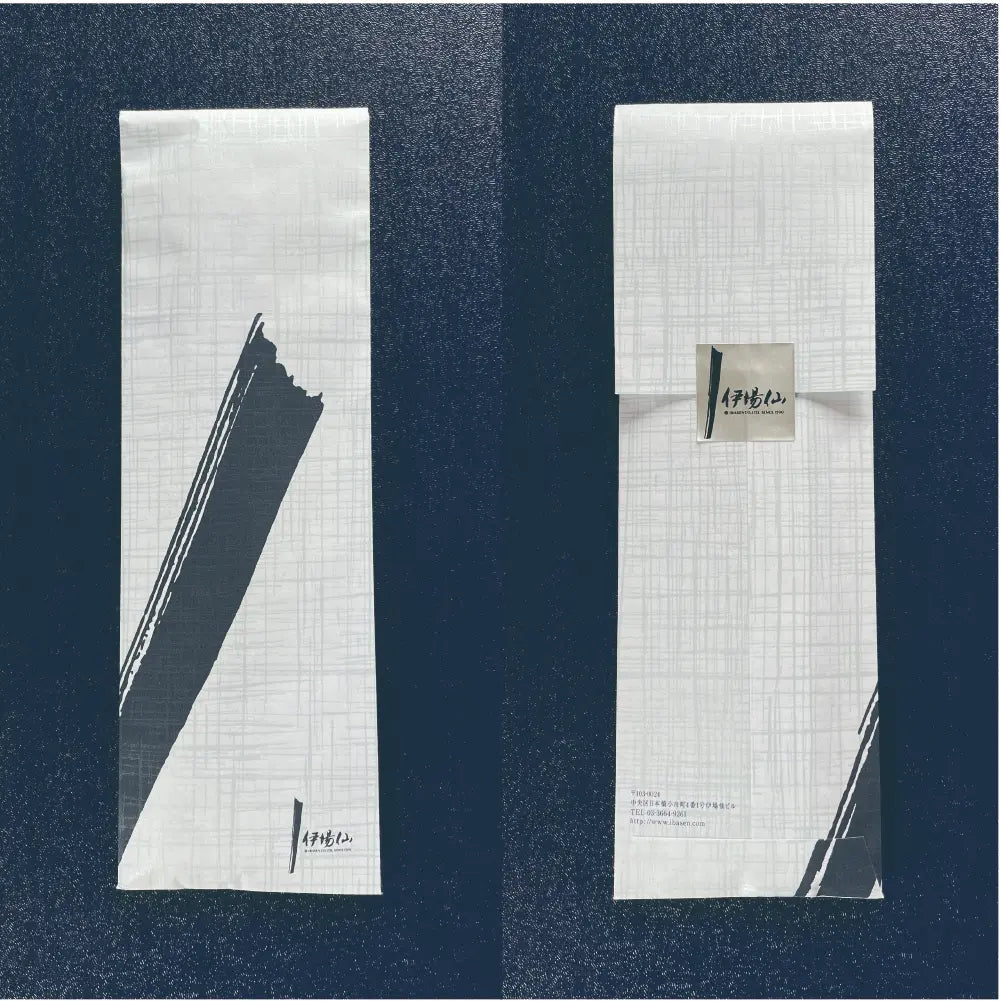 Frequently Asked Questions
Flow from order to delivery
1. inquiry
For consultation and order, call us:03-3664-9261 Or, please feel free to contact us using the "Inquiry Form" at the bottom of this page.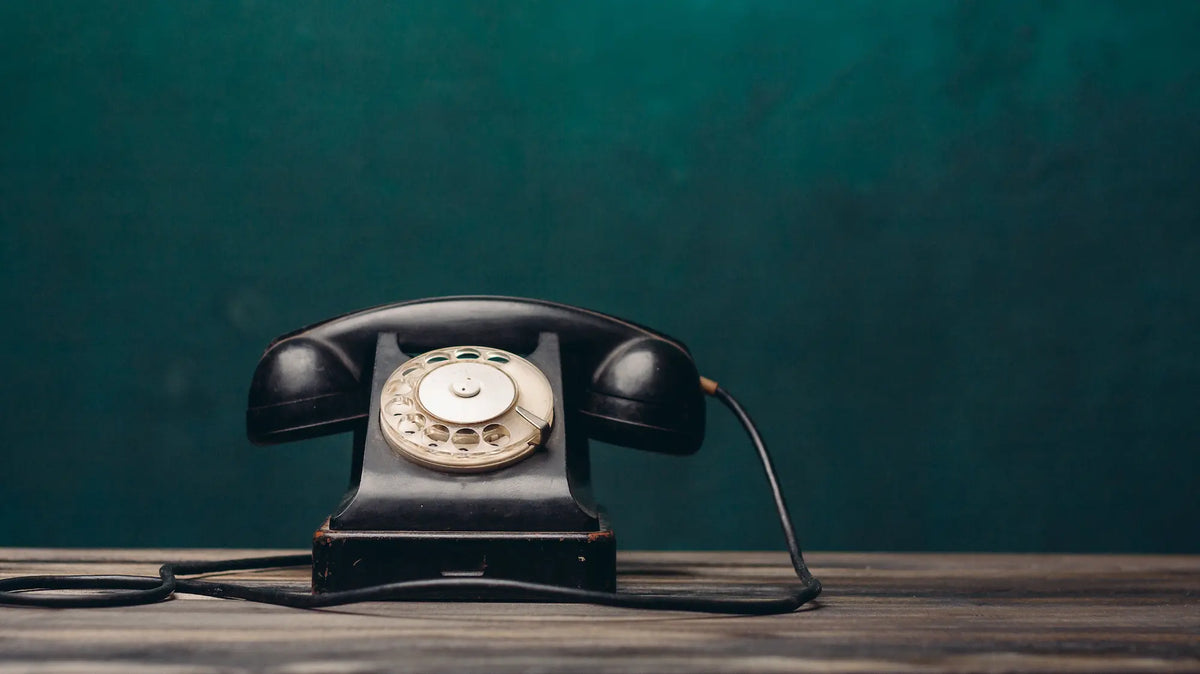 2. meeting
We will carefully discuss with you the type of fan or fan and what kind of customization is necessary to meet your needs and desires.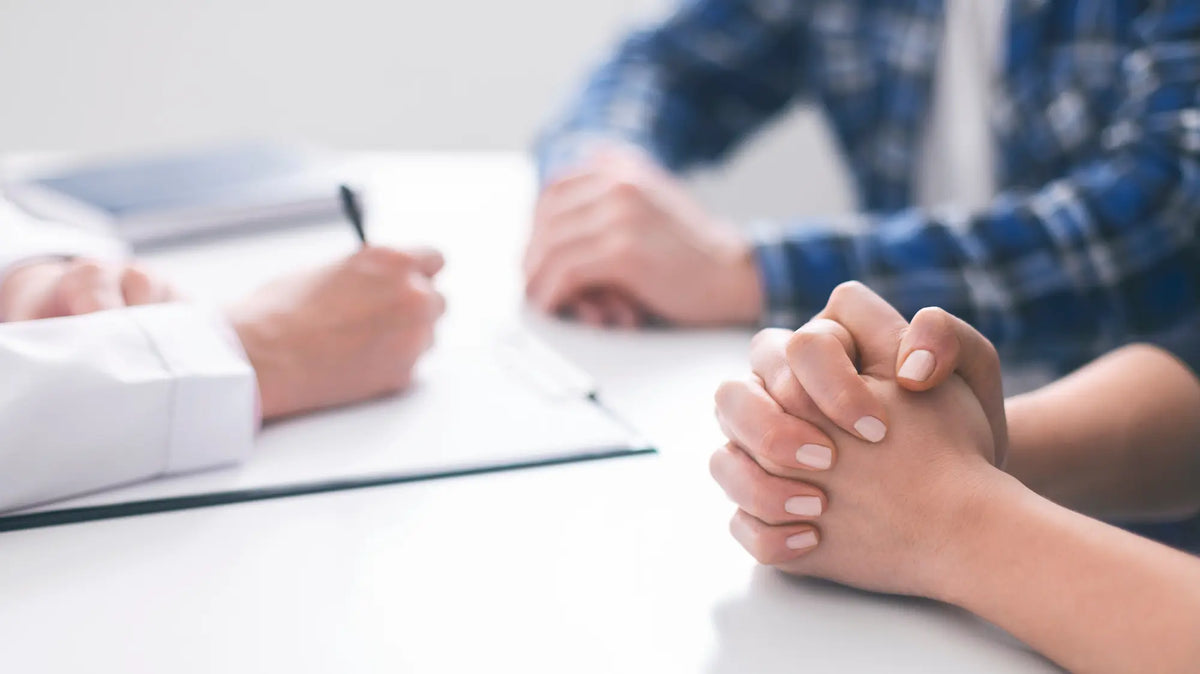 Proposal and estimate
We will propose an estimate that meets your needs.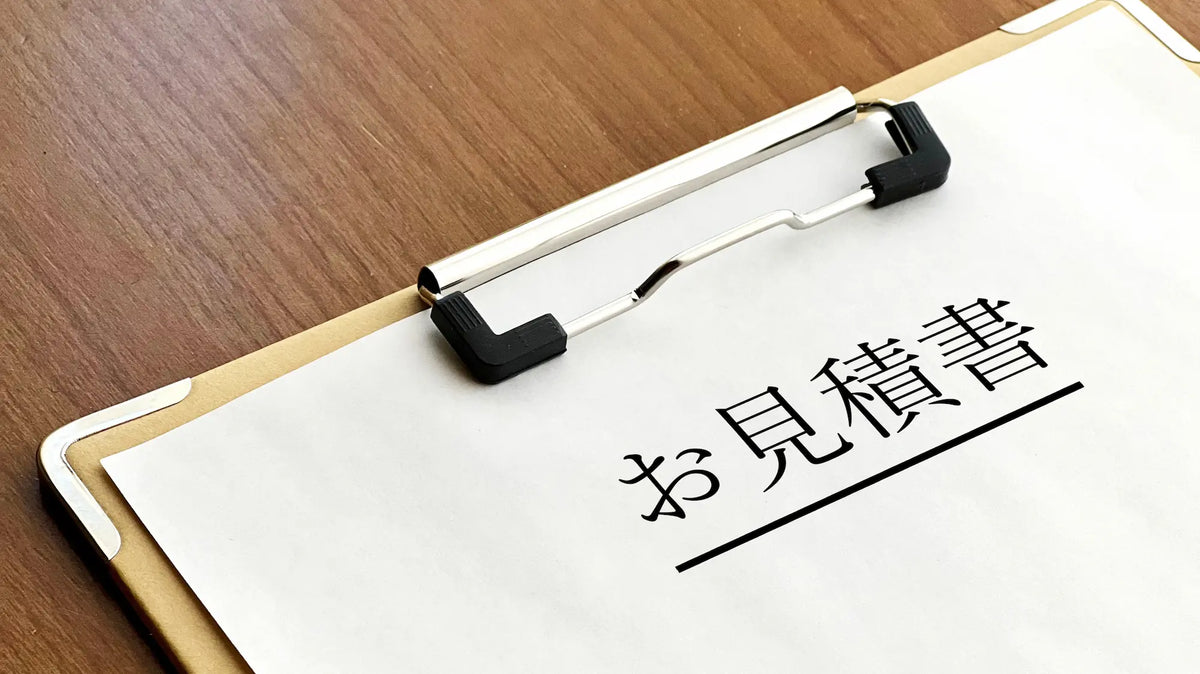 4. production
Once you are satisfied with the quotation, our craftsmen will proceed with production based on your data and wishes. You can leave the work to us with peace of mind.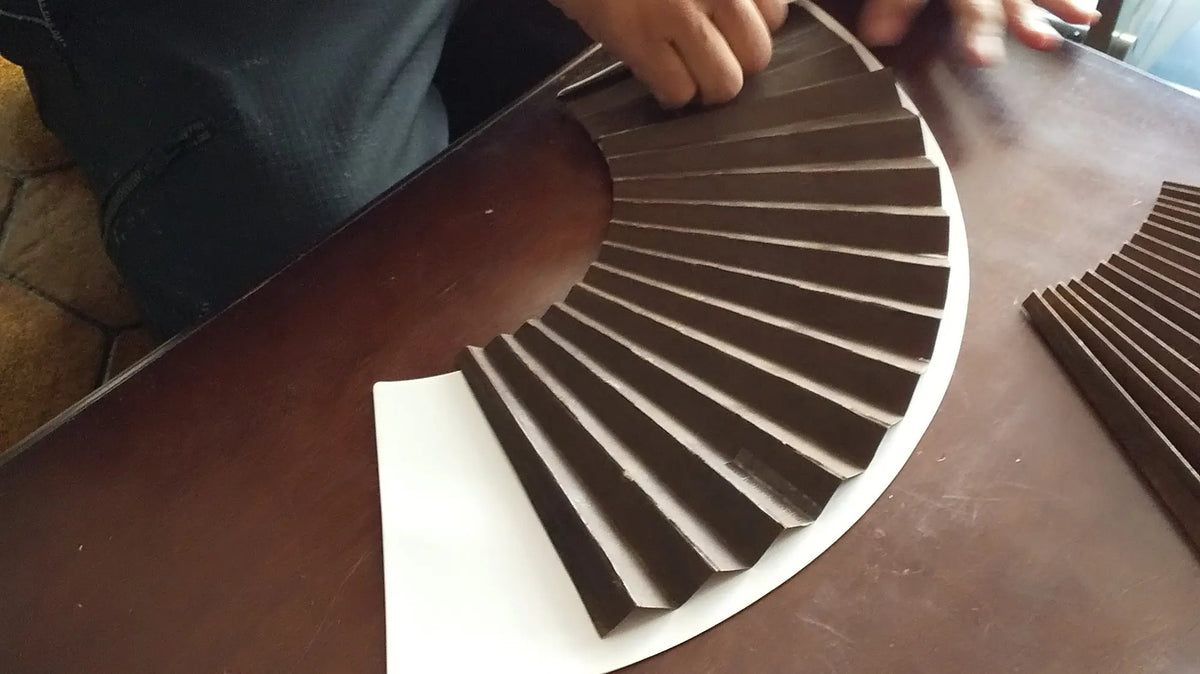 5. delivery
After the product is completed, we will discuss the box, noshi paper, and packaging, and deliver the product. We provide services tailored to your needs.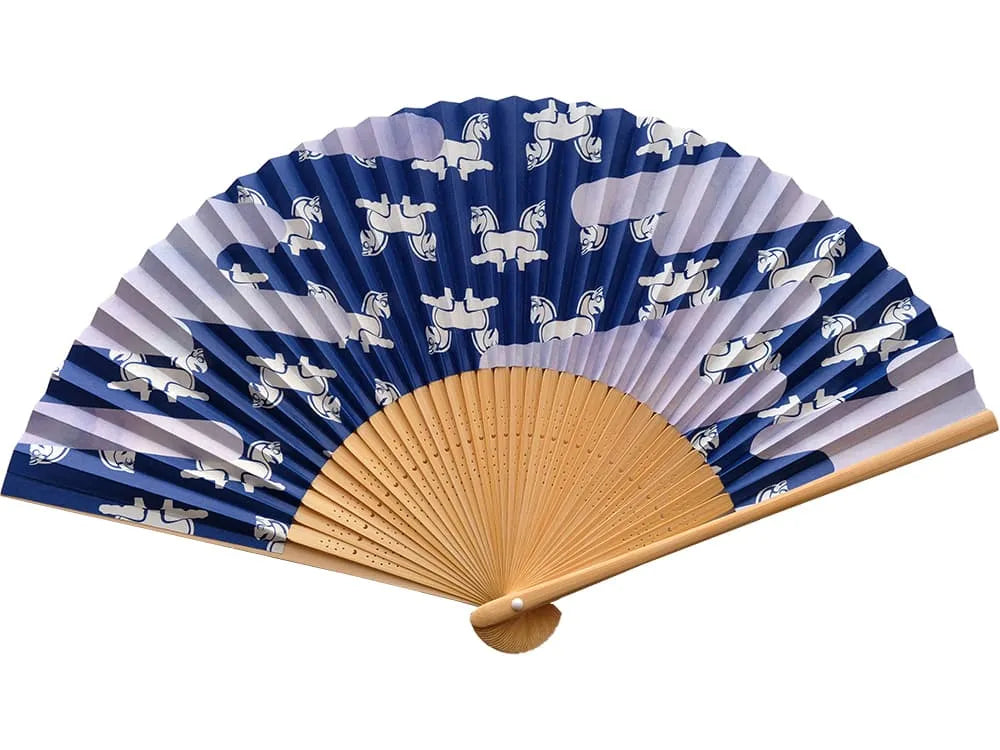 For consultations and orders, please call us:03-3664-9261 or use the "Inquiry Form" below.
Please feel free to contact us!