How to use coupon codes
Thank you for visiting the Ijasen Online Shop.
We would like to briefly explain how to use the coupon code.
1. click the "purchase procedure" button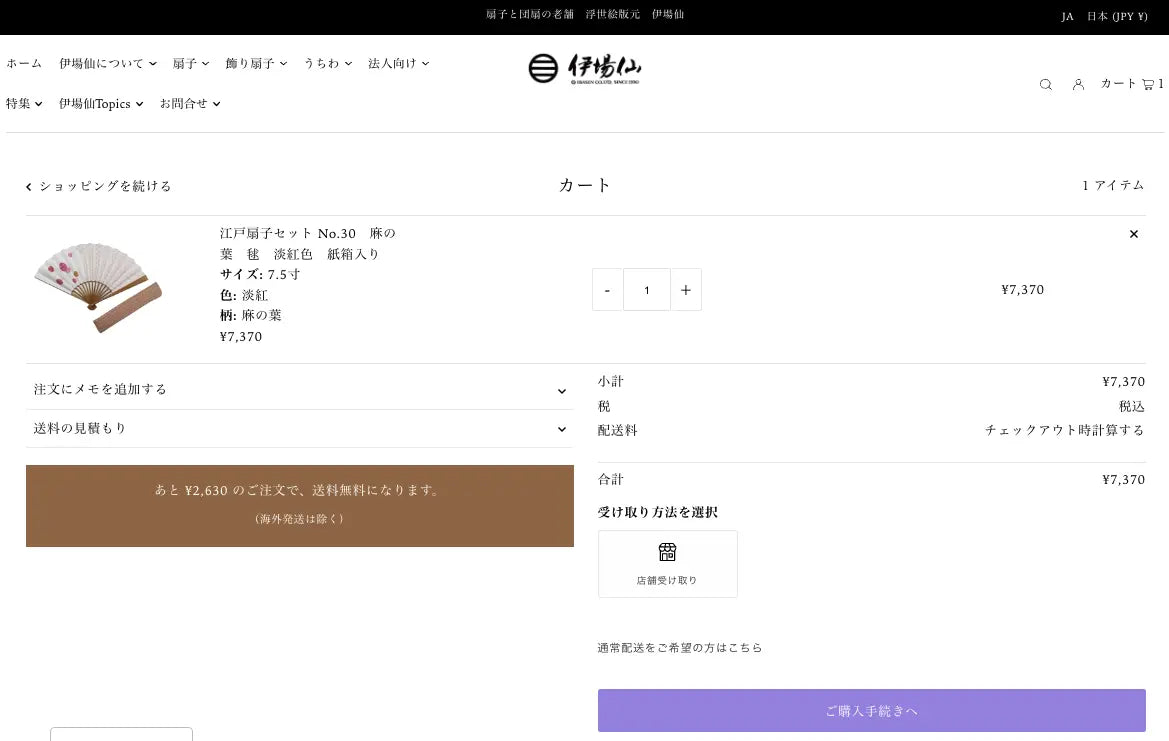 2. put in the "coupon code" under the product on the right, and the coupon will be applied.
Please note that the coupon code will be applied to the product.
Coupons can only be used in the online store. It cannot be used in stores.
Certain sale items are not eligible for coupon use.
Please note that coupons with a limited time offer cannot be used after the expiration of the coupon period.
Only one coupon code can be used per purchase.
(Coupon codes cannot be used in combination.)

This campaign may be terminated without prior notice due to circumstances beyond our control.
If you do not receive a registration completion email, please check your spam folder.


If you have any questions, please feel free to contact us.
Please feel free to contact us.