Kabuki actor patterns and Kabuki crests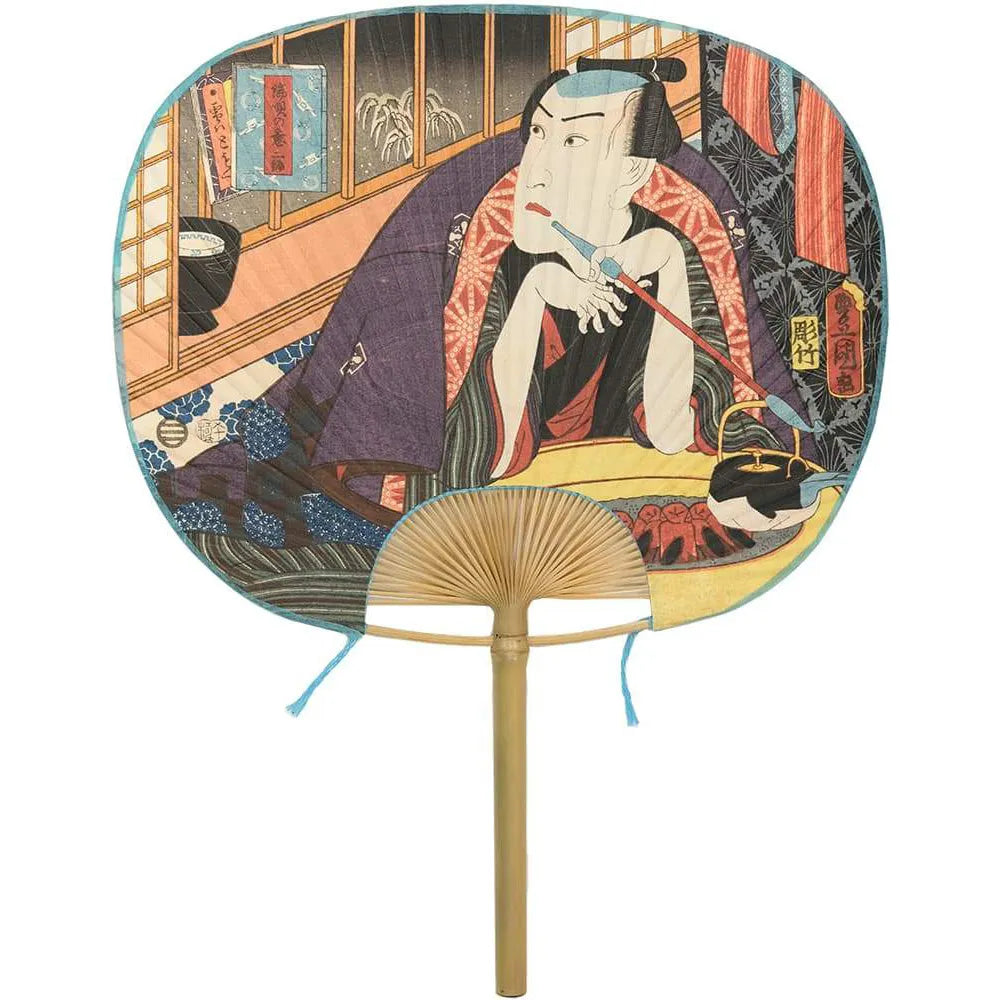 Ukiyoe Toyokuni carved bamboo
This fan was originally created from a fan painting depicting a scandalous Kabuki actor.

Ibasen had deep ties with Kabuki, and in the early 19th century, it sold fan paintings depicting Kabuki actors as what we now call actor's promidoes.

Together with the Toyokuni carved wisteria below, these two patterns are the only Kabuki fan paintings that survived the Great Kanto Earthquake and the Second World War.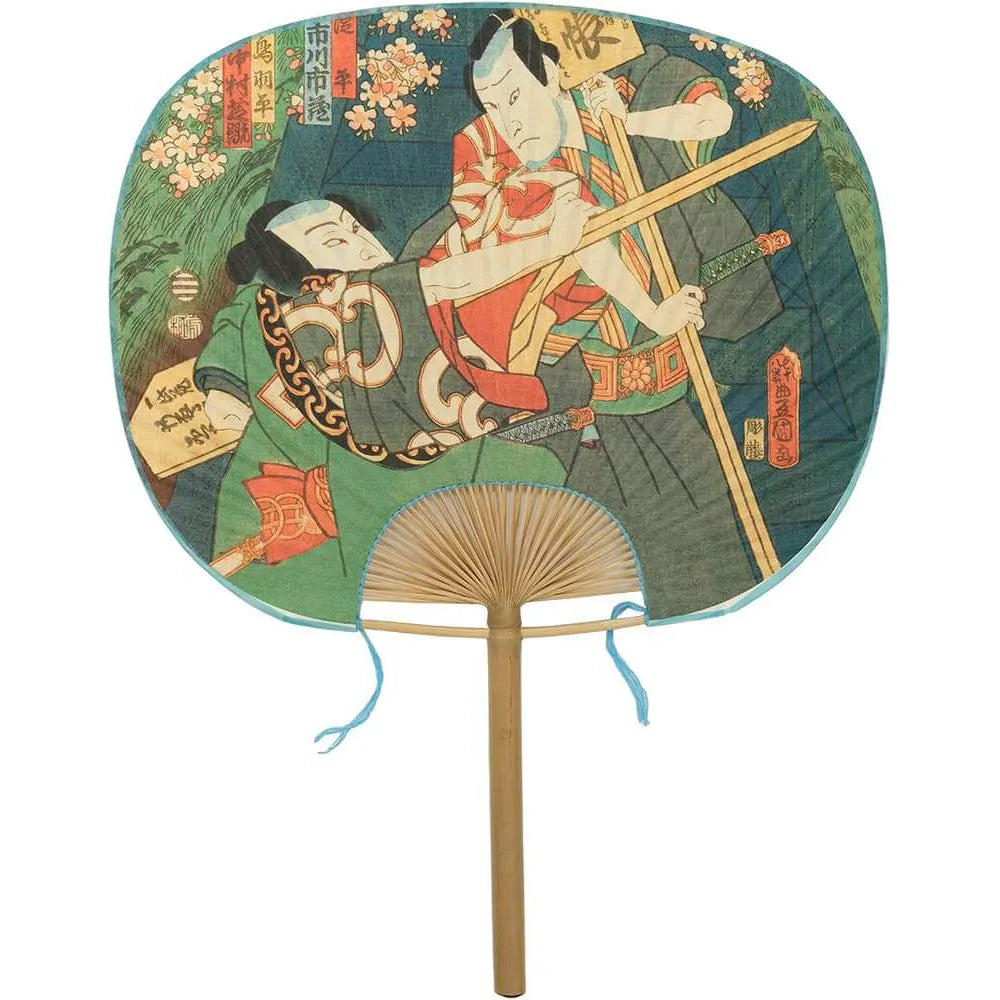 Ukiyoe Toyokuni, engraved wisteria
This is a Kabuki performance Kanjincho.
In the Edo period, Ukiyoe played the role of advertising media for Kabuki, and were sold for each performance.

It seems that people in Edo knew which actor was which by the patterns and family crests on the yukata, obi, and hand towel.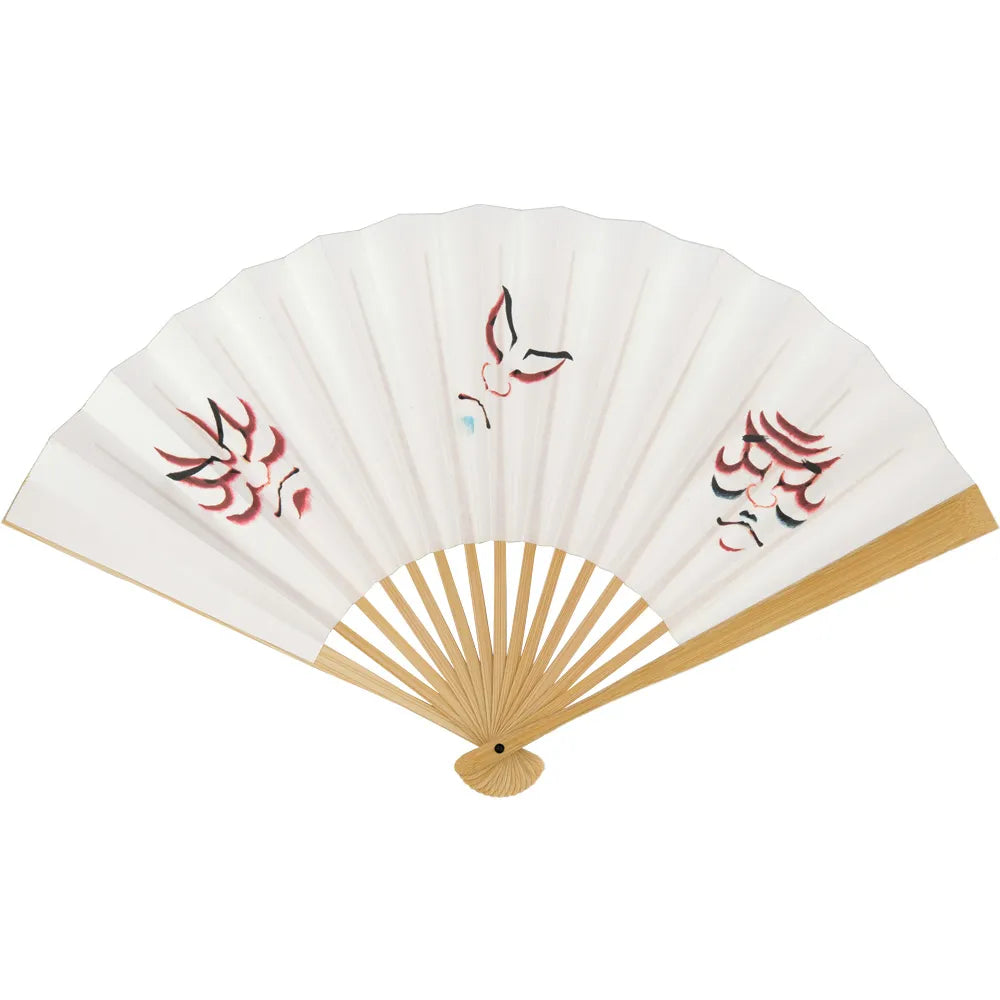 Edo fan "Kumatori
Kumatori is a method of creating perspective by using colors and shades of colors.
It is said that Danjuro Ichikawa I started kumadori in Kabuki. It is said that he got the idea for kumadori from joruri puppets.
Kabuki began in the Edo period (1603-1867), when playhouses were dimly lit without electric lighting, making it difficult to see the actors' expressions.
The colors of the kumadori also have meanings: red for justice, blue for evil, brown for demons, and there are about a hundred different shapes and forms.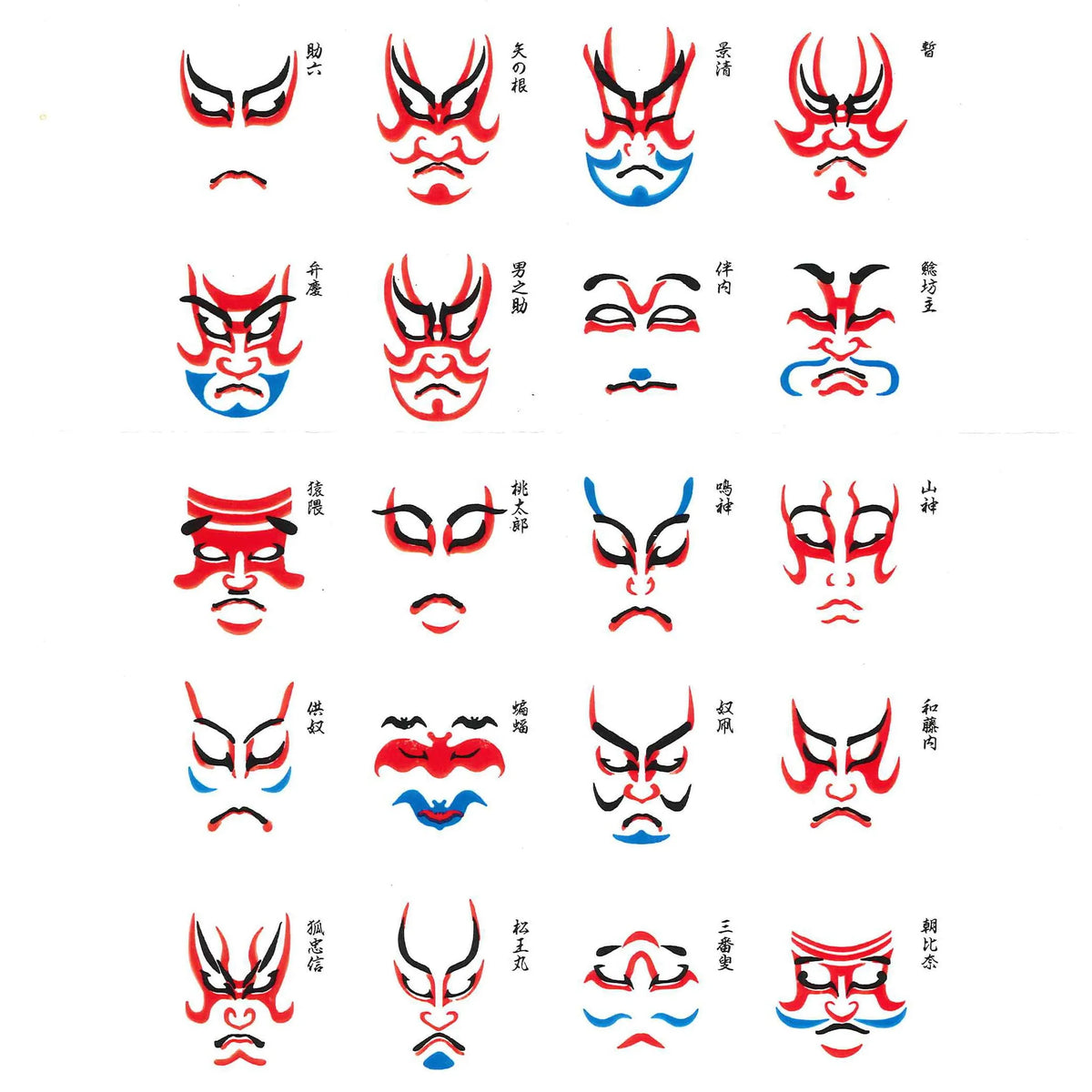 List of Kabuki KUMAMORI
You can see the list on the left to see which of the three kumadori (shading) fans by Ijasen corresponds to which of the three kumadori fans.
The leftmost one is the most commonly used kumagori in Kabuki.

『arrowheadSoga Goro in

The middle one is Mukimiguma, a little delicate and sexy.
Soga Goro in "Sukeroku Yui Edo SakuraSukeroku

Sukeroku is used in the role of Saruguma, a dashing samurai with a funny and comical personality.
Kobayashi in "Kotobuki Soga no Mukai" (The Face of Kotobuki Soga)Asahina
Various Yakusha Patterns
Yakusha patterns were invented by kabuki actors in the Edo period to promote their respective troupes. The yakusha crest is a unique and chic form that combines and develops several types of patterns. These yakusha patterns are the ultimate in sophistication, connecting kabuki actors with the audience.
Fan with Kabuki pattern
Kabuki crests, like patterns, have also been used for stage costumes and props tenugui (hand towels).
Ichikawa Danjuro's Sanmasu crest is well-known.
San Masu pattern fan and fan bag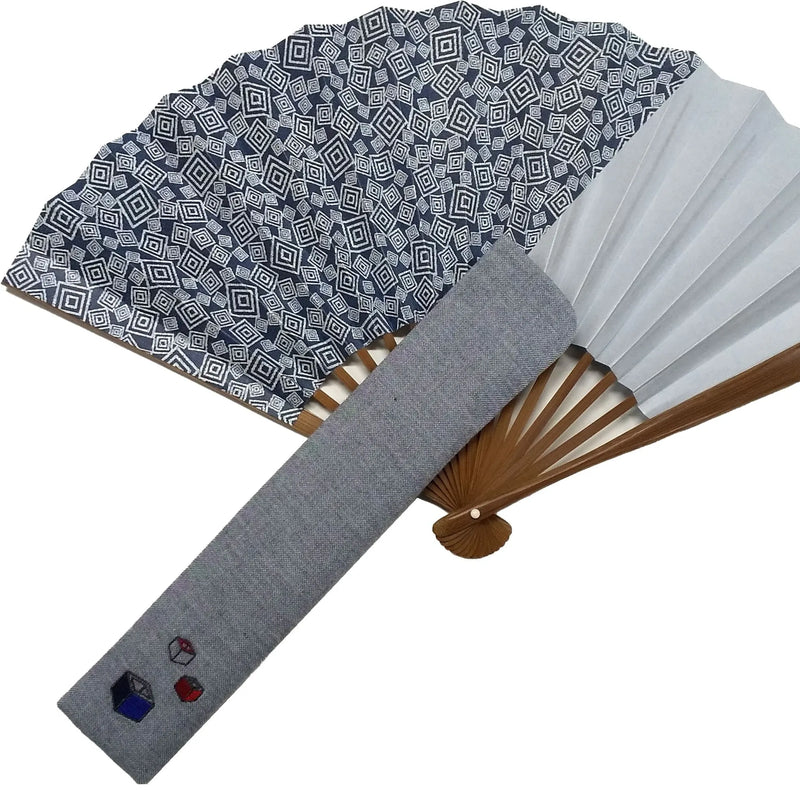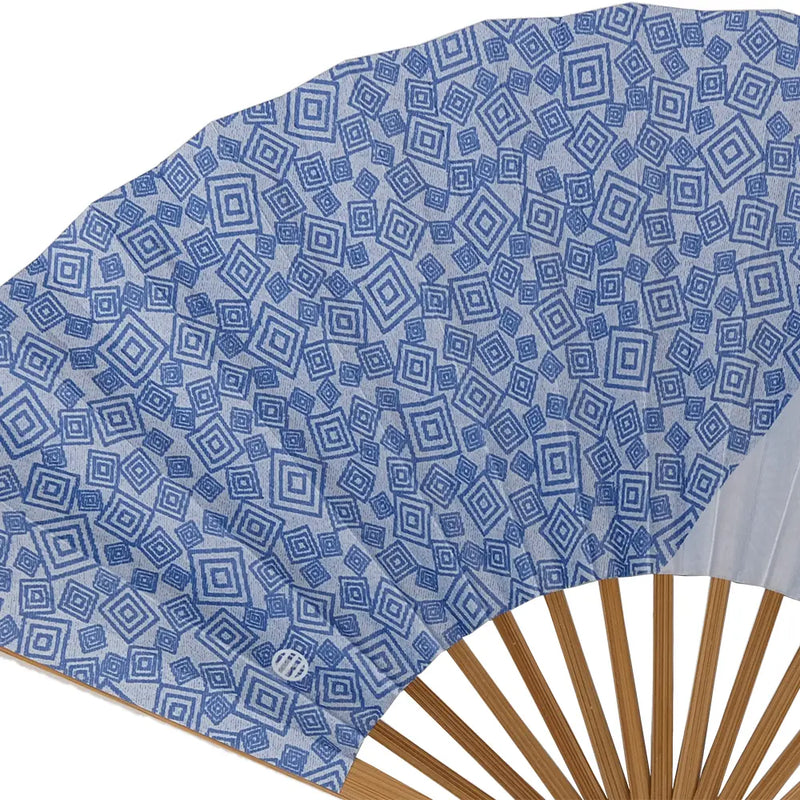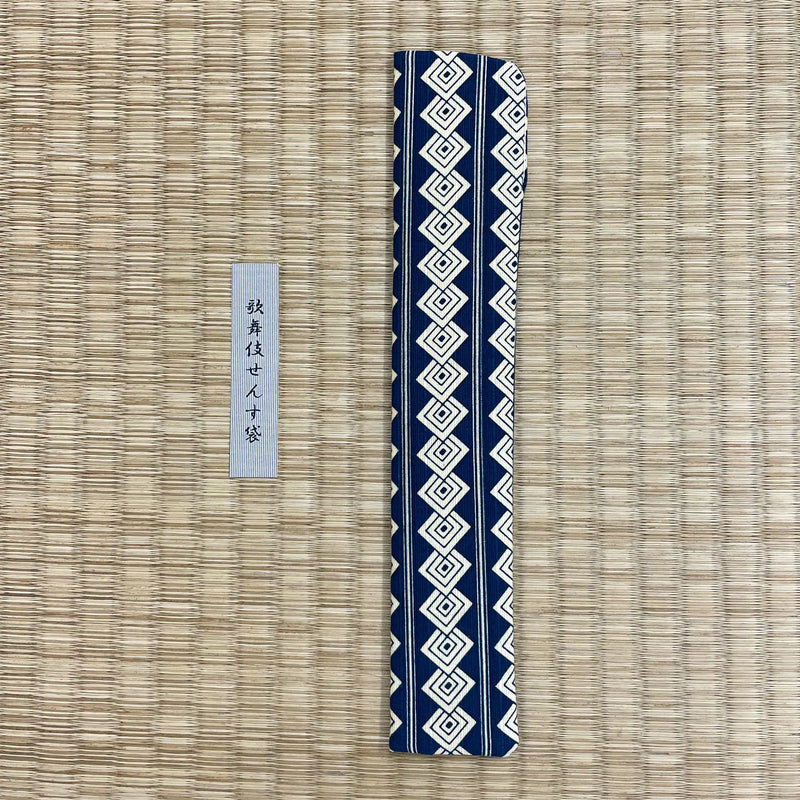 Various patterns
There are patterns that symbolize the Edo period, such as Yoshiwara Tsunagi, flag marks used by firefighters during the Edo period when there were many fires, and Mawarimono.
Related products
Ukiyoe Edo fan paintings (Nishiki-e, Yamato-type) were produced by the publisher Ibasen as multicolor printed fan paintings (uchiwa-e). This time, Ibasen printed and produced this product based on this only existing woodblock print.
Please feel free to contact us.
Image with text
Pair text with an image to give focus to your chosen product, collection, or blog post. Add details on availability, style, or even provide a review.